Constantly evolving to meet your needs
We listened to the assistance industry's concerns in building our portal. We keep translations moving fast, and your documents safe and we are always looking for ways to develop further.
Requests uploaded in seconds
Assist was built for speed and ease of use. Fill in a short form to request a translation.
Drag & drop files
Upload files in a matter of seconds by dragging them from your computer onto the platform.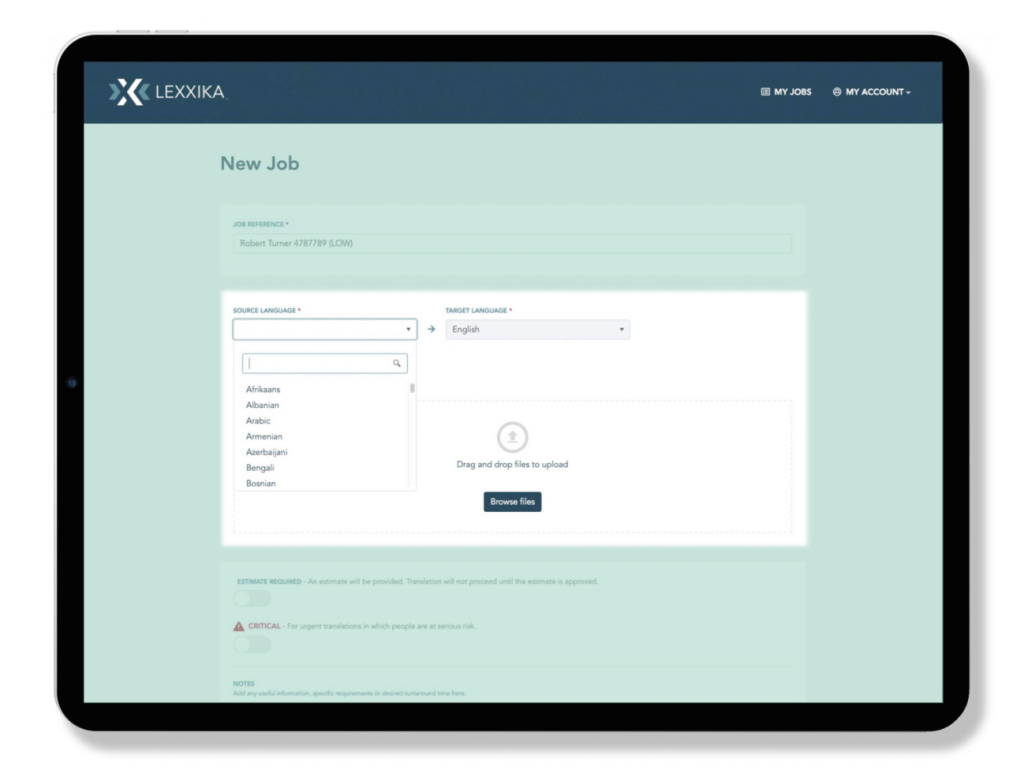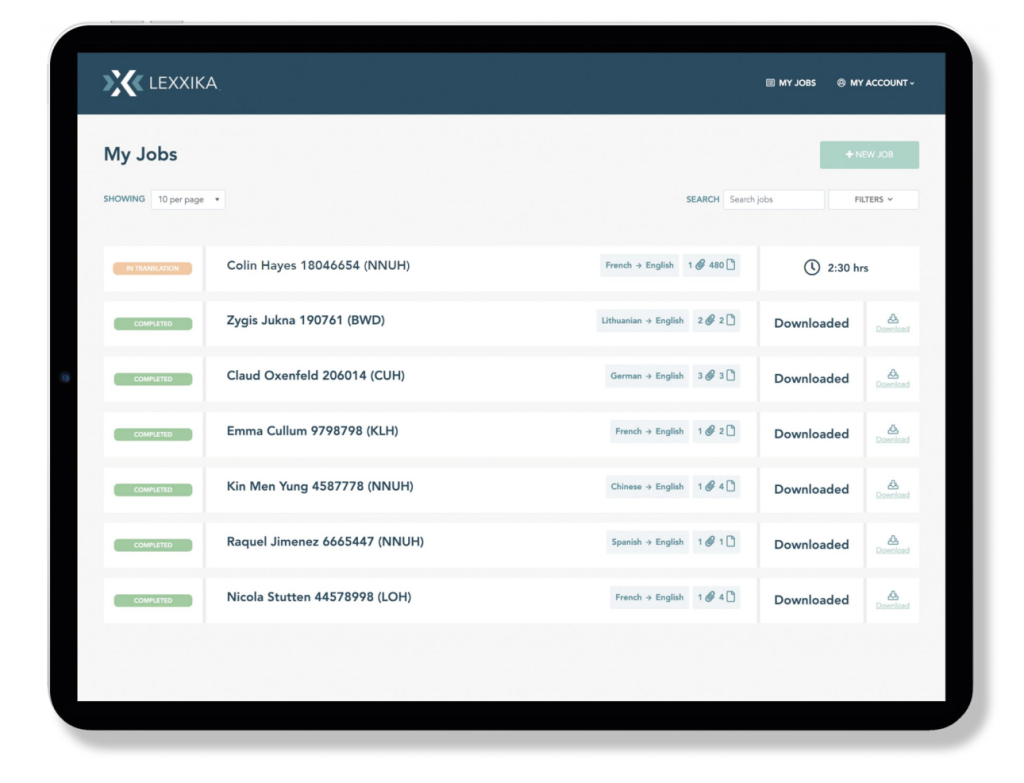 Want to get an estimate first?
Simply select the "estimate only" toggle, and we'll get straight back to you with a price. You can accept an estimate with the click of a button.
Easy access
dashboard
You can access everything you need from the dashboard, where you'll be able to view all requests and their current status.
Clear delivery times
As soon as we have your request, we'll tell you how long it will take. This allows you to keep your patient informed and manage your case effectively and with confidence.
Request details always to hand
You can see the status, language, reference and remaining time for every request, right from your dashboard.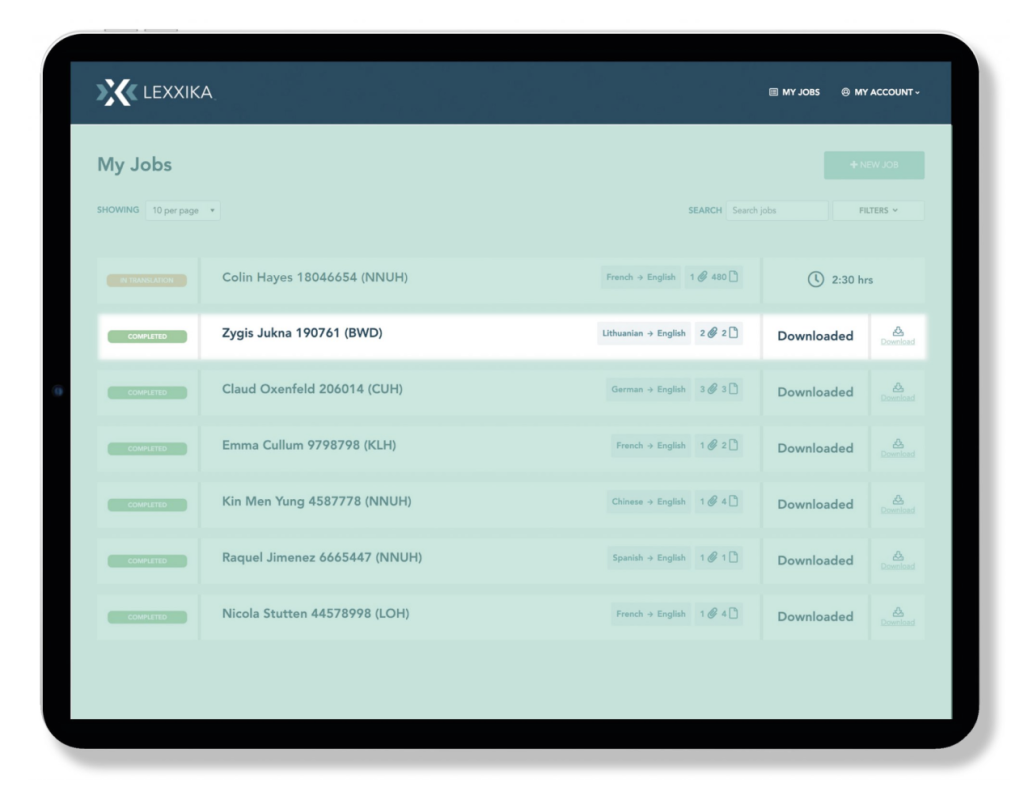 Introducing single sign-on
We offer Single Sign-On (SSO) solutions to all new clients because of its security and efficiency benefits such as:
Single sign on
Single Sign On provides maximum user convenience (no need to remember multiple passwords or go through lengthy signing-in processes) and enhanced security.
Full control of user profiles
Your own Active Directory is used to authenticate users, keeping you fully in control of who is authorised and enabling you to add and delete users instantly and with ease.
Easy user management
All changes to your Active Directory are automatically matched in Lexxika's systems, giving you the smoothest user experience possible.